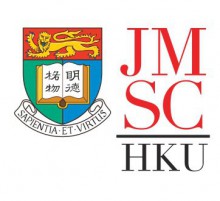 As a consultant at the Journalism and Media Studies Centre (JSMC) at HKU, I've been able to see some of the interesting work being done with Open Data here in Hong Kong.
There have been several projects, but most of the work has fallen under two main projects:
The Data Journalism Lab is being guided by the growing need for data (or computational) journalism. Courses have been taught by leaders in the field like Jonathan Stray, who teaches at Columbia's Journalism school and works for the AP and by Irene Jay Liu, leader and editor for ConnectedChina at Thomson Reuters.
The OpenGov Project is a newer initiative to focus exclusively on finding ways to access and use Hong Kong government data. At this early stage, we are mostly involved in exploring the landscape of data being released by the HK Government (ie. Data.one), as well as experimenting with what data would be useful, if it were available.
We are also beginning work on a Hong Kong Transparency Report, which will document the state of transparency of government user data requests and content removal requests to information and communications technology (ICT) companies.